Roofing and Storm Damage Contractor – Byron, IL
Byron and Ogle County homeowners should be aware of the possible consequences of not repairing storm damage. Home of the Byron Nuclear Generating Station, homes in Byron are always at risk of different types of storms, including hailstorms, powerful winds, and tornadoes. So, if you need storm damage repair or storm damage inspection, you have found the right home contracting company.
Do You Need Storm Damage Inspection and Restoration?
Do You Have Missing or Torn Shingles
One of the sure signs your roof got hit by storm damage is missing or torn shingles. If you notice these signs, call professional roofing and home contractor right away to inspect and repair your roof. Oftentimes, storm damage can only be detected by a professional roofing contractor during a roof inspection. Hail impacts are an example of this. Some impacts are too small to see from the ground, yet the damage has been done and will get worse if it's not repaired.
Siding Damage
Obvious signs of siding damage are cracks, holes, and missing pieces. Other siding damage that isn't as easy to detect include bracket fractures and fractures from wind stress. If you suspect your home has suffered storm damage, call the experts at Aurum Contracting to assess the damage and help determine if the damage warrants filing an insurance claim. Further, we will work with your insurance company from start to finish.
Storm Damage Repair and Restoration Process
Aurum Contracting is proud to provide storm damage repair and storm damage restoration to the folks in Bryon and Ogle County. We'll provide you with a FREE INSPECTION with a comprehensive estimate. We've worked with practically every insurance company in our customers' best interests, and we'll work hard for you to get every penny you are entitled to.
Roof Repair and Roof Replacement in Byron IL
Don't take storm damage lightly. Damage to your roof and home will only get worse if left unchecked. We provide expert roof repair and roof replacement services in Byron, which includes all types of storm damage from hail, wind, and rain.
When you need storm damage repair, a roof inspection, or a roof replacement, call the experts at Aurum Contracting at (123)456-7890 or contact us online. We back all of our roof replacements with a 5-YEAR CRAFTSMAN'S WARRANTY! We have an A+ rating with BBB and have hundreds of great customer reviews!
Fast Free Bids & Inspections For Byron, IL
Our inspection and estimate process is fast, free and without sales pressure.  We are experts in the inspections and work as a team with inspectors and insurance companies to ensure your property is updated and repaired properly.
Check Out Recent Residential & Commercial Projects Near Byron, IL
aurum
2019-07-25T14:46:42+00:00
Project - Metal Roof In Richland Center, WI
Top Ten Reasons For Byron, IL To Choose Aurum Contracting
5 – Year Craftman's Warranty (in addition to other product warranties)
A + Rating On The BBB
Screen & Approved General Contractor On Home Advisor
MANY  Five Star Online Ratings
Professional Customer Service Based Employees
Years Of Contracting Experience
Upfront Honest Pricing
Fast and Free Quotes
Veteran Owned Company
Satisfaction Is Guaranteed Under Our Warranty
Aurum Contracting Servicing Byron, IL
Local Reviews
for Byron, IL
---
Luis A.
Roofing contractor near me
Near

E Blackhawk Dr,

Byron

,

IL

61010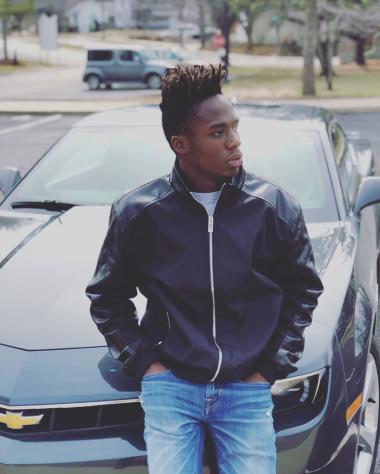 Joey M.
Knocking
Near

Hilltop Dr,

Byron

,

IL

61010
Luis A.
Roofing contractor in Byron Illinois.
Near

Byron Hills Dr,

Byron

,

IL

61010
Luis A.
Local storm contractor in Byron Illinois
Near

E Falcon Dr,

Byron

,

IL

61010
Luis A.
Local storm contractor free storm inspections
Near

E Cascio Dr,

Byron

,

IL

61010
James K.
Hail storm wind inspection
Near

Creekside Dr,

Byron

,

IL

61010
James K.
Storm inspection
Near

Creekside Dr,

Byron

,

IL

61010
James K.
Hail
Near

Southfield Ln,

Byron

,

IL

61010